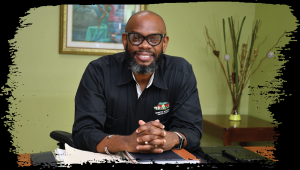 We are in the holiest of weeks in the Christian calendar. Throughout this week all across the world Christians will reflect on Jesus's Journey To The Cross and His resurrection from the dead. Since Sunday, Cluster 5 of the UCJCI's North Eastern Regional Mission Council (NERMC) have hosting Holy Week Services. Today, we gather at Webster Memorial United Church at 6:30 pm and tomorrow, April 6, 2023 we will worship at Hope United Church, also at 6:30 pm.
The services can be accessed by the congregation's YouTube channels but there's nothing like assembling with the people of God. So we trust, we hope, we pray that you'll make it part of your calendar activities to connect with us in these experiences throughout the week.
We will not meet today for Bible Study and Prayer Meeting as we gather for Holy Week Services. See you next week for Prayer Meeting at 6:00 pm
On Friday, April 7, 2023, we assemble here at Webster for our good Friday Service which begins at 8:00 a.m.
Please use the opportunity to bring a family member or a friend so that together we can come and celebrate the new life that Jesus offers to us after all we who have been washed in the blood of Jesus cannot keep this life-changing experience to ourselves.
Rev.